New Project / knock-out
You can follow all our product updates, directly on Instagram @carajillobob
There are many designs on the market, some truly bulky, others very very lethal, thought rather to do a lot of damage, rather than to be as an element of defense, in those cases where with honor, it is necessary to use.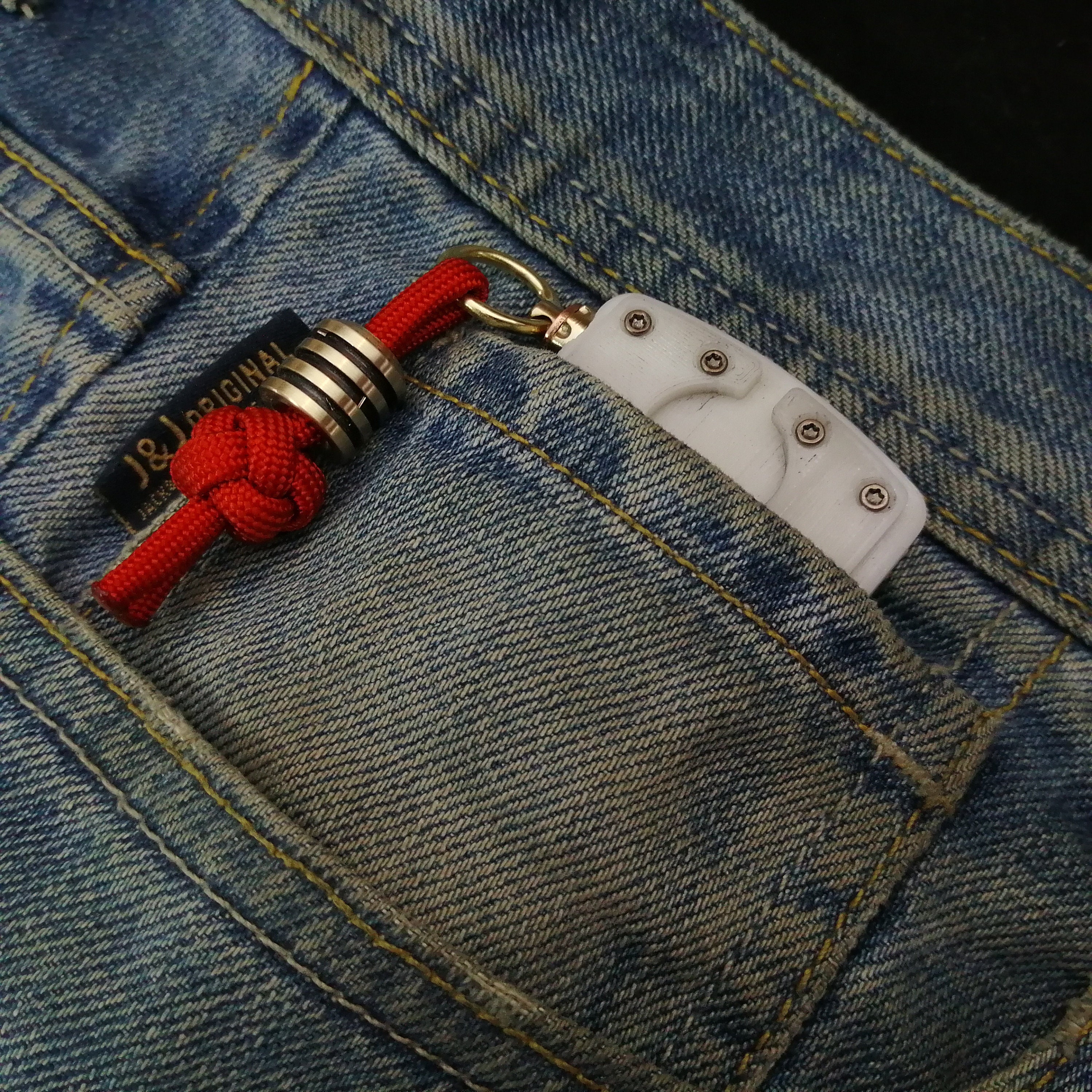 I have opted for a discreet and minimalist design as it marks the latest trends in this type of articles; So besides being small it is also light, since I have opted for a manufacture in Titanium. I could choose other materials, but they are as hard as they are light, it doesn't give me a chance to find something better ... Titanium is fine. In addition to being able to offer a wide range of customization possibilities.
Regarding personalization, it is something that I consider indispensable in my designs; A basic model for the first price and then the possibility to customize so that there are never two identical pieces .... "they look alike but not the same"
Finally, my touch Carajillo Bob .... A combination of material to enhance the contrast, a few screws to enhance its mechanical, industrial appearance and of course, give it another utility and that is not the typical bottle opener.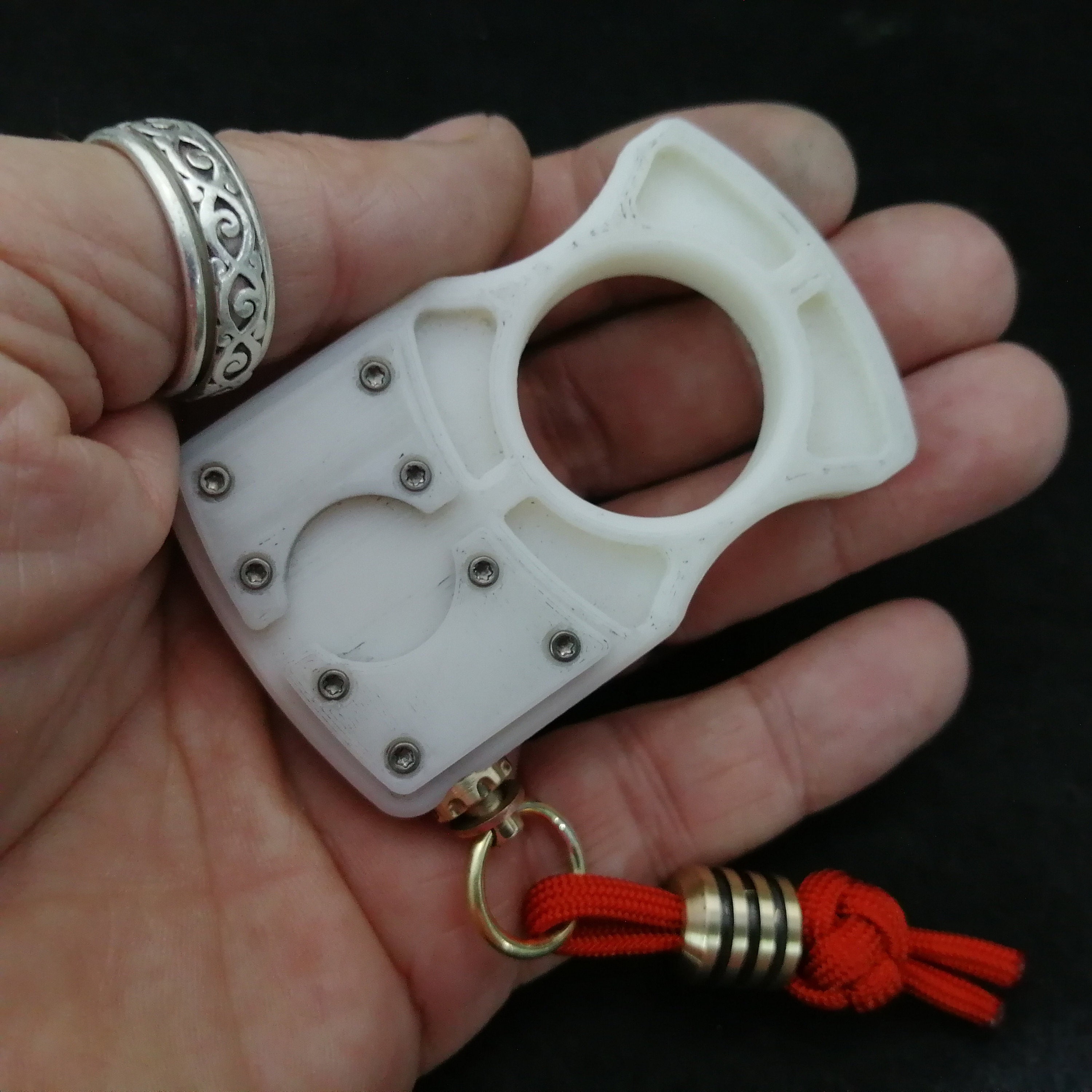 The idea is to be able to carry this device in a sneaky way and it is not necessary. The idea is to put a rotating ring so that it can be used as a key ring, either with a carabiner or in the Zippo pocket of the Texans ....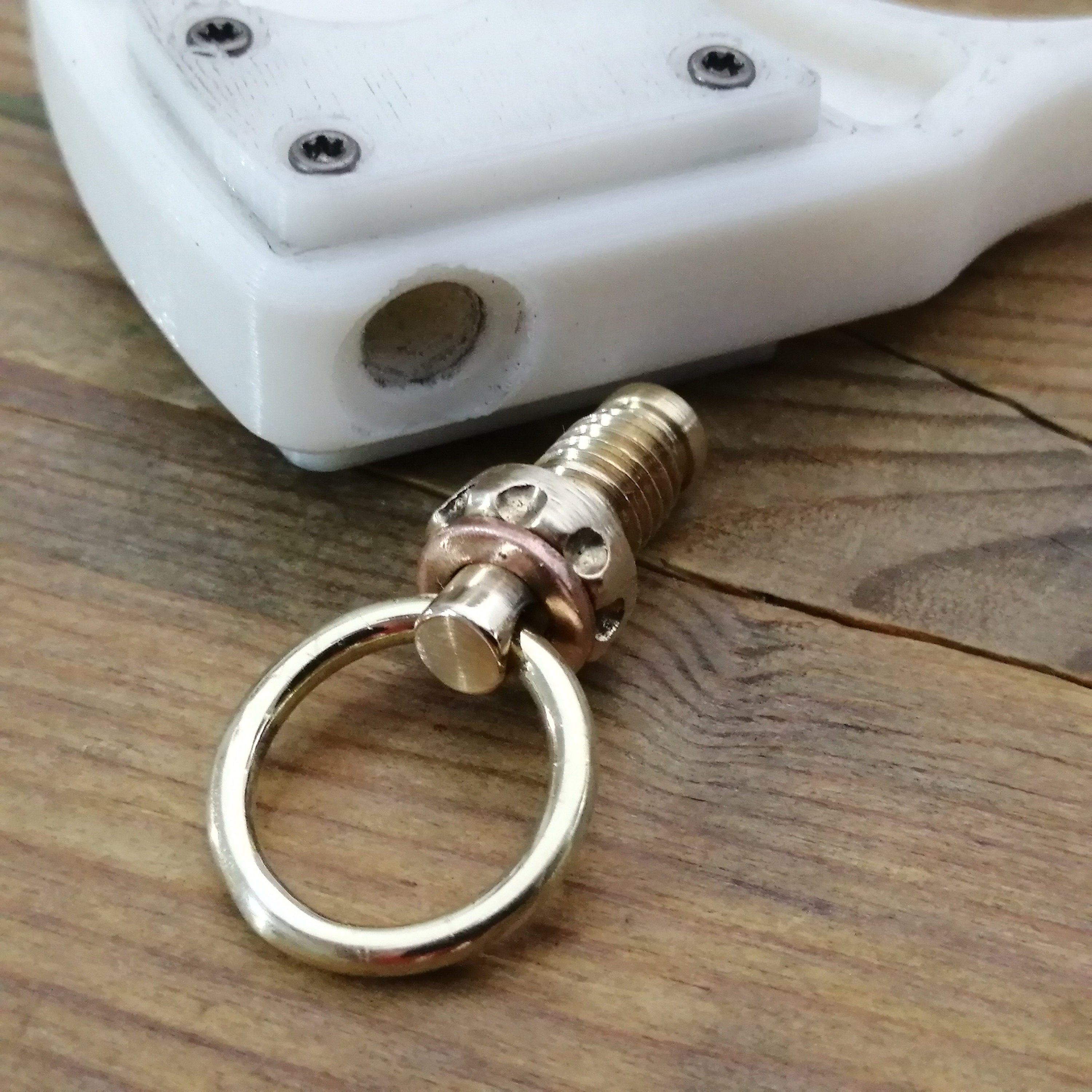 With all this, let each one make his own combinations and inventions. "that's what it's about"