Bolt Carabiner or Shackle Carabiner are two carabiners designed to be personalized with an infinity of accessories and possible combinations, which makes it difficult to understand each other and convey your desire... That's over.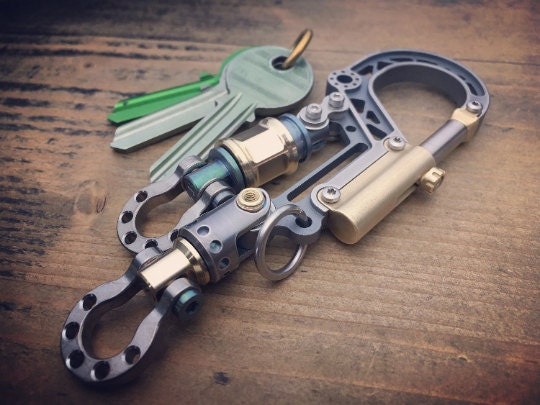 If you cannot access the download, tell me through the CONTACT link and I will send it quickly to your email or administration panel. 
* Download and print so you can detail your idea.
* You can do it in 2 ways; with cutouts or with handwritten indications... (see image below)
                        Left Manual Sketch                   /                Right Collage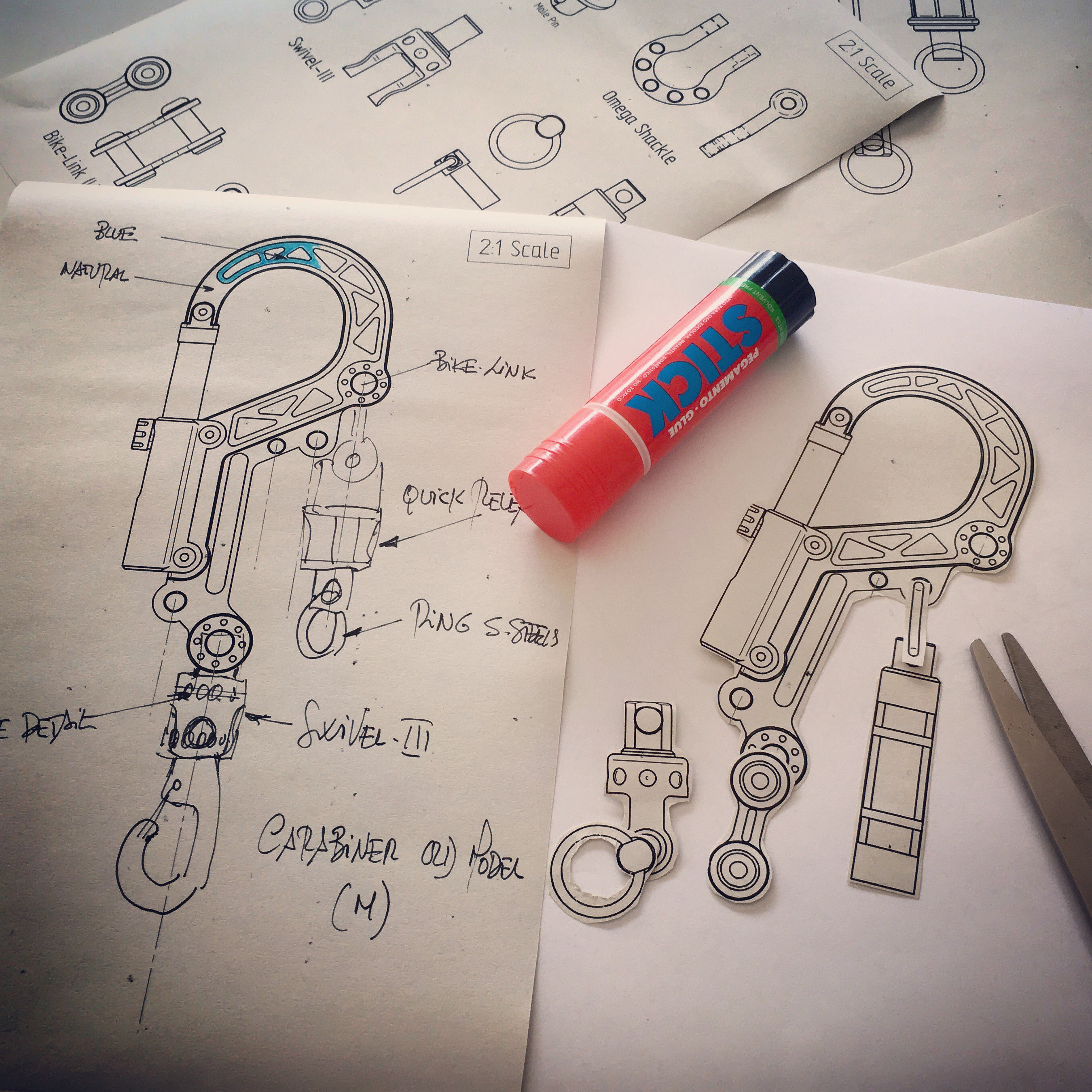 * It is important to note that the drawings are scaled to twice their actual size to facilitate handling. If you want to see the actual dimension simply measure it with a ruler and divide by two.
        It's important to have on mind:
* The orientation of the object up/down: For example the Quick-Release; Do you want the male pin attached to the carabiner or do you prefer it to be the released part?
* The size of the holes and compatibility between accessories: For example, if you want to put a Glow-Fob it is only possible with the Bike-Link (S) or with a ring.
* If you prefer to make the indications with sketches and comments; please remember to use the specific vocabulary of each accessory.
And if you have any questions, send me your image and comments and you will see how easy it will be to understand each other.